Our Top Recommendations for Small Business Accounting Software
customonecfo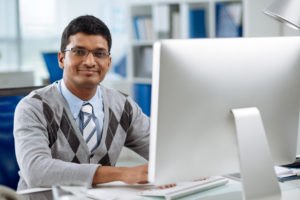 Helping small businesses to succeed here in the Greater Des Moines Region is the top priority of
CustomOne CFO & Controllers
. As the premier source of Des Moines accountants, CPAs, CFOs and Controllers, our commitment to providing resources for small businesses is something we take seriously. We realize that one of the most vital tools for a small business is accounting software that:
Is easy to use.
Isn't cost prohibitive.
Provides a variety of reporting features.
Covers small business accounting needs from invoicing to payroll.
Allows for mobile access.
Includes processing features for credit card payments.
Is packaged with some tax preparation capabilities.
Our Top Recommendations for Accounting Software to Help You Succeed
Because we routinely assess accounting software options for small businesses, we are able to make reliable recommendations. However, choosing a software package needs to be a function of the price and features you are most comfortable with. Here are five of the over 30 software packages we have examined that we believe can help you to succeed. We have listed them in alphabetical order for your convenience.
We view this as an intuitive option where what you see is what you get. Freshbooks excels in invoicing features, has reporting capabilities, mobile access for iOS and Android devices, and offers email and phone support from the manufacturer.
The variety of small businesses that depend on this software is well established. The online edition includes both basic and advanced accounting features, has mobile access capabilities and the manufacturer's support receives high marks from users.
Wave Financial offers cloud-based accounting at no costs and is designed with small businesses in mind. Even though it's free, the features are comprehensive and more than adequate for small business usage. Support services and mobile accessibility is included.
For Mac users especially, Xero is a cloud-based software package that has many features and is easy to use. Xero comes in both PC and Mac versions and is known for its easy-to-use automation features. Full service on a 24/7 basis is included, as is mobile accounting capabilities.
Although it contains some advanced accounting features, Zoho is especially appreciated by owners of very small or micro-businesses. As these businesses begin to grow, Zoho Books' advanced features will assist in the transition. Good customer service and mobile accessibility included.
CustomOne CFO & Controllers
has been helping small businesses in the Greater Des Moines Region to succeed since 2004. Their team of Des Moines accountants and CPAs stand ready to provide accounting services that allow the business owner to focus resources and personnel on growing their business.
Contact
them to find out how they can help you to succeed.
Five characteristics of an ideal CPA