Obtaining Strategic Accounting Advice for Your Startup Business Is Imperative
customonecfo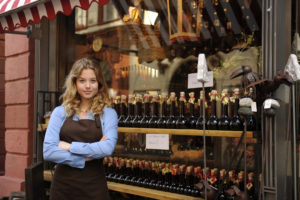 Launching a brand new startup business is similar to bringing a new child into the world. You're starting out from scratch, and no matter what depth of financial resources you might have to cushion a new venture, it's going to experience periodic growth pains on its way to maturity. If you are contemplating a new venture in Des Moines, Iowa, there is some comfort to be found in that there are accounting firms that can offer sound, strategic advice. What follows are some of the best tips for birthing a business startup from Des Moines CPAs and accountants.
Attitude Is Everything
While you're likely to be caught up in the throes of eternal optimism, remember that statistically speaking, the odds are against you. More business startups are as likely to fail as to not. But that doesn't mean you shouldn't move forward with enthusiasm and confidence. Just remain vigilant in not counting your chickens before they hatch. In other words, hang on to your current source of income, if possible, and allocate a sizable portion of your available investment capital as a reserve.
Cash Is King
When it comes to a startup business there is no such thing as over budgeting. Know where every dollar is being spent and from where every dollar is coming into your coffers. The worst thing that can happen is to run out of capital you have allocated for the venture. Along with this be sure and:
Monitor Your Spending. You may not be able to afford an in-house accountant, but utilize accounting software, even if you have to do it yourself, so you know where you stand financially at any given moment.
Be Strict With Fixed Expenses. You don't need a fancy office or amenities. Keep your overhead as low as possible.
Set Realistic Financial Goals. You may have your mind set on generating a million dollars of revenue during your first year. However, if you break that figure up into realistic daily, weekly, monthly and quarterly numbers, and then work diligently to meet these short-term goals, the larger ones are more likely to materialize over time.
Make Obtaining Customers Your Primary Focus
If you don't build a solid customer base to offer your goods and services to, your expenses will soon exceed your incoming revenues. You're going to have to spend some time and resources in marketing and advertising for customers. This may require some trial and error in terms of finding your niche among the consumers who want and need what you have to offer them. Be patient, but be resourceful, and if one avenue closes, try another.
Yes—Time Really Is Money!
Your time, measured in moments, minutes and hours, and how productively you spend it is going to have a lot to do with your ultimate success. Make each moment count, and always be focused on what it is you need to do to grow your business. And don't forget to pay yourself just as soon as it is practical.
Here's the good news. If you're contemplating a startup venture here in the greater Des Moines, Iowa Region, CustomOne CFO & Controllers has been assisting entrepreneurs like you birth and grow new businesses since 2004. They are an invaluable area resource for strategic and operational accounting advice and services for small and medium-sized businesses, and their reputation for success is widely acknowledged. Contact them for a strategic consultation about your new startup business.