What Qualities to Look For in a CPA
customonecfo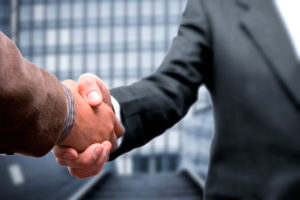 Qualities To Look For In a CPA
Before considering price and the services you need your CPA to fulfill, the best plan of action is to consider whether your CPA fits the industry's top qualities. Your Des Moines accountant must be transparent, efficient, communicative and dedicated to the success of your business. It's not only important for your CPA to offer services you need, but your accountant must have the right personality to fit with your work style and business, thus these four qualities should be considered.
Transparent
Will your Des Moines CPA be 100 percent honest with you regarding your own financial situation? A good relationship is built on trust; in order to coexist with your CPA, they must be willing to ethically conduct business. One clear way to determine your CPA's trustworthiness is through fair invoicing and billing practices. To ensure their professionality and reluctance to divulge any information to outside parties, it is vital to determine their reputation within the accounting sector.
Efficient
In the digital era, your office and your Des Moines accountant must be able to adapt to technology and changes in your respective industries. Along with flexibility, an efficient CPA must be well-organized in order to ensure you have the information you need at the snap of a finger. With responsibility as important and fragile as your finances, your CPA must pay attention to detail and give due diligence to create accurate information. A clear indicator of efficiency is a person's ability to not only show up on time but keep within the agreed meeting time.
Dedicated
While a CPA's main purpose is the financial accountability, they must also be invested in the success of your business in your industry and within its employees. A dedicated CPA is willing to step outside of the box and present creative, unique and cost-efficient solutions and improvements for the growth of your business. Most accountants will not have direct expertise regarding the industry of your business. In order to gauge their understanding, it is important to ask whether they have worked with other clients who specialize in your sector.
Communicative
Your accountant must be able to collaborate with their colleagues as well as your employees to coordinate successful financial management. As influential decision advisors, accountants must be comfortable speaking their mind, supported by their data, to boost the effectiveness of your business. Not only must your CPA be a team player, they must value communication in order to develop a successful relationship with your business and other clients. To fully understand the ramifications of their analyses and suggestions, your Des Moines accounting firm or individual must be confident, clear and willing to take suggestions on their delivery of information. With these four necessary qualities, you are fully prepared to find the best Des Moines CPA for your company. For help with your business accounting needs, visit us today at
CustomOne CFO & Controllers
.
Advice on your start-up from Des Moines top accounting firm