Discover Money-Saving Secrets From an Experienced Des Moines Accountant
customonecfo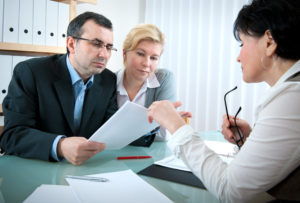 Des Moines Accounting Firm Shares Money Savings Secret
As the owner of a business in the Des Moines Region, there may have been times when you felt advice from an experienced Des Moines accountant might have made a significant difference in where your business stands today. If you have, you would find yourself in good company for the invaluable secrets that save businesses money are found from only the best of Des Moines accountants.
If you had uninterrupted access for an hour or so with an experienced Des Moines accountant, what would you ask him or her? Chances are good that during your consultation they would reveal some secrets to saving money. What price could you put on that? Here are but a few of the secrets they might share with you.
Your Time Is Money
As a business owner, you already know that your attentions are directed in all sorts of directions, including financial ones. What you may not know, first hand is that an experienced Des Moines accountant can help you to manage your business finances so your time is freed up for other important aspects of your business — ones that can help your bottom line. In addition, he or she has expertise in and advice for putting your property and assets to more profitable use.
Cost Cutting
An experienced Des Moines accountant will analyze your financial reports and uncover many areas where you can cut costs significantly. He or she will know what expenses are deductible and ensure you are taking advantage of them to reduce those that are unnecessary.
Ongoing Business Consultations
One of the benefits of an experienced Des Moines accountant that, perhaps, doesn't receive the recognition it deserves, is the steady flow of knowledgeable business advice that you'll receive on a regular basis. This little-known secret is invaluable when it comes to planning for the future growth of your business.
Staying Compliant With Taxes
When an experienced Des Moines accountant analyzes your tax situation, you will find your business in a much better position to decrease the amount of money spent on taxes. That means more money flowing to your bottom line. But of equal importance is the peace of mind in knowing that your taxes will be prepared accurately and on time.
Do you want to spend some valuable time with an experienced Des Moines accountant in hopes they will reveal some money saving secrets? You're in luck. CustomOne CFO & Controllers has been offering Des Moines Region businesses with such consultations since 2004. Contact them today to schedule your consultation and learn some valuable money-saving secrets.