When the Time Comes to Hire a Des Moines CPA
customonecfo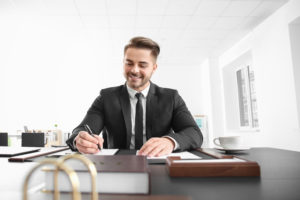 When to hire a Des Moines CPA
Whether you are a small business owner, the CEO of a closely held family business or an investor with a large investment portfolio here in the Greater Des Moines region, there comes a time when you need to consider hiring a Des Moines CPA. The reasons may vary in specific particulars, but they almost always center around the necessity of professional advice with taxes, financial and estate planning, and investments. For those businesses and investment entities that are not in a position to afford the services of a Chief Financial Officer and/or a Controller, Des Moines CPAs may even act, in an interim capacity, to fill these vital positions. Regardless of the specific need, it is important to understand how CPAs differ from accountants as it relates to the business and financial world. Accountants, while a critical component of any organization, no matter how large or small, perform a variety of functions such as:
Income and expense data input

. This may be as simple as entering, on a day-by-day basis, the business or investment income, and expenses into the entities' accounting software.
Payroll accounting. Whether on a weekly, bi-weekly or monthly basis, inputting the gross pay, tax withholdings and employee deductions is a critical business function.
Tracking sales, and costs of sales. Accountants input this vital data into software that makes it immediately available for evaluation by sales managers.
Tracking accounts payable and inventory. Operational managers depend upon data in these areas provided by company accountants.
When and Why You May Need a CPA
It matters not how many Des Moines accountants you have on staff -- there are times when only the specialized skills, licensing and experience of a Des Moines CPA will do. Instances when their services may be needed in your organization include:
Taxes related to your business. This is probably the preeminent reason for seeking the services of a Des Moines CPA. Familiarity with current tax law pertinent to and affecting the Greater Des Moines region is available through a CPA.
IRS audit representation. An accountant is not deemed eligible to represent your business in audit situations. A CPA is.
Financial analysis and reporting. P&L and Balance Statements that help a business owner successfully operate their business are best left in the hands of a CPA.
Strategic financial planning. Des Moines CPAs assist business owners, of any size, in diversifying both investments and product lines through extensive analysis of the financials of the company.
As interim financial managers. Nowadays, Des Moines CPAs are increasingly finding themselves serving as CFO and Controllers for entities that cannot yet afford these vital positions on a permanent basis.
When You Need the Services of a CPA
Here in the Greater Des Moines region, there is one clear choice for securing the services of CPAs who are considered the finest available, and that is through
CustomOne CFO & Controllers
. They have been at the forefront of providing Des Moines CPA and accounting services for 15 years. If you have determined that the time is right to bring a CPA into your organization, for whatever reasons, don't delay --
contact them today
.
Getting ready for taxes