What Services Does an Outsourced Accounting Firm Provide for Small Businesses            
customonecfo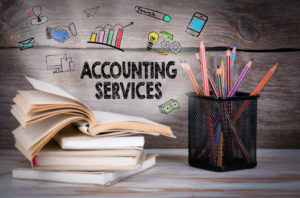 As a small business owner, you may be determined to run your business on your own. Your motivation is noble. Unfortunately, this can hurt your company. The details of your finances and the expertise to handle them thoroughly may get lost in the magnitude of what it takes to run a business.
A Des Moines CPA offers valuable services to free your time and save you money. Yes, save you money. Even better, Des Moines accounting services can be customized to meet your specific needs — no one-size-fits-all packaging. Check out the list below of the services a Des Moines accountant offers to take off your plate.
Start-Up Counsel: Des Moines accounting services become your ally in the exciting journey of starting a small business. Ask for their help as you set up your business structure, open your business banking account and more.
Bookkeeping: Tracking your small business expenses effectively means the difference between success and disaster. Accountants create organized bookkeeping systems which work for your company.
Payroll Systems: Growing to the size of hiring your first employee fills you with excitement. But, creating a payroll schedule and knowing the correct taxes to withhold can dampen your enthusiasm. A Des Moines accountant gives you the answers you need.
Tax Planning: Paying your taxes rolls around once a year. However, the 12 months preceding this deadline impact your ability to pay. Accounting services help pre-determine your tax burden and advise on ways to legally reduce and plan for your obligation.
Tax Preparation: Once the tax deadline comes, a Des Moines CPA removes the burden of preparing your taxes. Their knowledge of tax laws and deadlines also saves you money and keeps you out of trouble with the IRS.
Audit Preparation: If the IRS requests an audit, an accountant gets the paperwork in order for you. He or she also acts as your representative during the proceedings — a welcome ally during this stressful time.
Advising: Financial planning, business structure, forecasting, projections, accounting technology and regulation knowledge fall within the expertise of a Des Moines CPA. No need to be overwhelmed with a qualified accountant as your partner.
To hear more about how a Des Moines accountant benefits your business, contact CustomOne CFO & Controllers. We love to customize accounting solutions for small business.