Turbo Charge Your Small Business With These CPA Des Moines Bookkeeping Tools Today
customonecfo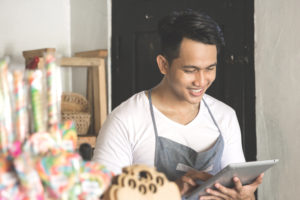 Running a small business means you have to wear a lot of hats, and there might be no hat more important than that of bookkeeper. Keeping track of your money is a full-time job in and of itself, and accounts that are kept in poor condition end up doing nothing but dragging your whole business down. While it's best to hire a Des Moines accountant to help out with the big items, at least, there are plenty of tools available to help you run your day-to-day operation. Here are a few of our favorites:
Payroll Applications
One of the biggest -- but most crucial -- headaches when it comes to a small business is dealing with payroll. Your employees aren't working for free, right? So it's no surprise that they expect to be paid on time and accurately. Thankfully, there are a lot of great programs out there to help aid with payroll, including
Gusto
. This program does all of the basic things you would expect from a payroll application, but includes other features as well, such as setting up and enrolling employees in various benefit packages including health and retirement. Even better? Gusto is available online or on a mobile app.
Tracking Time
Keeping your books accurate requires your being able to track employee hours, noting expenses made during the course of business and managing these numbers when it comes to tax time. For this reason, you might want to consider using
TSheets
. TSheets is one of the highest-rated time tracking programs available, so you know it's well-used and loved. This online, cloud-based application allows you to keep track of times as they are entered anywhere, from any device. Employees on shift are able to keep track of shifts -- and are even notified if their hours are changed. What's more, TSheets seamlessly integrates with other applications like QuickBooks and Xero, making it a snap to bring this information over into your main accounting software.
All-In-One
Of course, it's even better if you can manage everything in one application, right? There are several programs out there that allow you to do just that, including
QuickBooks
. This is probably the most well-known online accounting application, and for good reason: this program basically lets you keep track of everything you could possibly need. Regardless of your business size or accounting knowledge, QuickBooks is able to meet your needs and make your life easier. It also integrates easily with your bank accounts and credit cards, so every expense is quickly logged. Seriously, we could do several blogs just on the features of this one program alone, so we'll just say that no serious survey of possible bookkeeping tools is complete until you've considered QuickBooks.