Three Ways to Boost Your Small Business Today – Shocking CPA Des Moines Confessions You Want to Know
customonecfo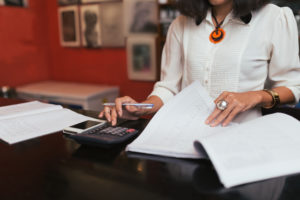 As a small business owner, you're always looking for ways to boost your business. Today, we're talking about three ways you can boost your company sales, profits, and size. At
CustomOne CFO & Controllers
, we provide Des Moines accounting services that help our clients make more money and grow their business. Read this article for our free business growth tips and to learn more about how we can boost your business.
Three Ways to Boost Your Des Moines Small Business
Learn About Online Marketing and Advertise Your Business on Facebook
Every business needs to advertise. In today's internet-driven era, it's never been easier for a small business owner to sell themselves. As a Des Moines business owner, you may qualify for a
free one-or-two week partnership with Facebook
. Over 20 community colleges and centers in Des Moines are offering free online marketing training for Facebook Ads. With little or no marketing experience, you can learn how to design ads, manage a marketing campaign and more.
Keep Your Overhead Low — Only Spend Money on Things that Make Money
It costs money to make money. Invest your capital in the things that benefit your business the most. For instance, you know that you'll need to spend money on advertising. You can choose to spend the time to design your ads and write your marketing for yourself. Likewise, if you can afford to hire a marketing professional, you know this is money well spent. Furthermore, many marketing expenses are tax-deductible for small businesses. On the other hand, don't waste your financial resources on flashy, unnecessary purchases. If you don't have the need for a dedicated facility, use a shared workspace or home office. Utilize e-commerce instead of relying on a brick-and-mortar product location. Travel and essential road expenses like food and lodging should be kept as low as possible. Save on five-star hotels and fancy meals so you bring home better profits.
Use Financial Reporting and Controlling to Plan and Execute Growth
Financial projections give you a clear picture of your company's health at any given time. Use past sales and expense reports to predict informed profit outcomes. Financial reporting can help you raise your line of credit, approach strategic partners and demonstrate your value to investors and clients. Financial Controllers collect your accounting data and make these reports. A Chief Financial Officer (CFO) can take the financial reports generated by your Des Moines accounting, analyze the date and help you develop a clear financial strategy to grow your business.
CustomOne CFO & Controllers - Des Moines CPA
We hope this article helps you boost your business this year.
CustomOne CFO & Controllers
provides Des Moines accounting services like bookkeeping, tax filing, financial control, and planning. Contact us if you need a Des Moines accountant. Let our financial experts boost your business and help you grow!