Three Tips for Outsourcing Your Accounting to a Des Moines CPA
customonecfo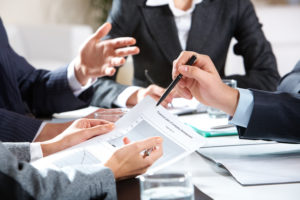 When your business is growing, you want to hire professionals to help you manage various aspects of your company. Outsourcing your company accounting to Des Moine CPA can help you make the most of your finances. Contracting an accountant lets you focus on your core competencies while knowing your finances are in good hands. Need help contracting a Des Moines accountant? Check out this free guide with three tips on how to hire an accountant for your small business. Ready to get started? Contact
CustomOne CFO & Controllers
and see how our accountants, CFOs, and financial controllers can help you.
Three Tips for Outsourcing Your Accounting to a Des Moines CPA
Start Your Search In Your Professional Social Network
Oftentimes, the right financial professional for your business may already be in your social network. Speak to other local business owners whose companies are comparable to yours. Ask them how they handle their business finances, and who they outsource accounting operations to. If you can't find an accountant in your network, attend a business association or similar networking event. These connections can only benefit your company in the long haul.
Find an Accountant With Applicable Experience
You'll want to hire a CPA that's used to working with a company of your size and revenue. They'll be familiar with the needs of a business like yours. It's incredibly helpful if the accountant you hire has worked in your industry before. They'll already know the specifics of what you do and how that relates to your financials.
Look at Your Accountants Current Portfolio
See the accounts your potential CPA currently handles. Are they similar to your company? Have they served these clients for a long or short time? Ongoing business relationships are a good sign. It's also a good sign if your accountant has larger clients on their roster, too. This means they're equipped to help you grow your business to the next level, and they are the right accountant to manage your next set of financial needs.
Des Moines Accounting by CustomOne CFO & Controllers
We hope this article helps you in your search to hire the right accountant for your small business. Use these three tips to make connections to the right people and vet their credentials.
CustomOne CFO & Controllers
specializes in accounting operations for small and medium-sized businesses. Our client list is diverse, so we have experience serving all types of companies. We offer custom-developed accounting, financial and control services to the Des Moines business community.
Contact us today
and let us handle your company accounting for you.