Three Reasons a Small Business Should Consider Using Outsourced Accounting Services
customonecfo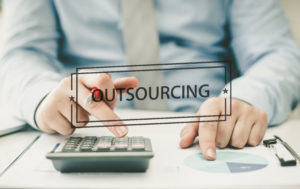 As your business grows, the complexity of your bookkeeping expands with it. While it's possible for some owners to handle accounts when it's just them and an employee or two, once you start to expand the ins and outs of successful accounting increases exponentially. Before you know it, you are spending a lot more time keeping your accounts in order, and the consequences of a mistake become more serious as well. At this point, you might start thinking about hiring a professional.
However, before you hire a full-time accountant, you should consider outsourcing your accounting services to a qualified Des Moines CPA firm. Why? Here are some reasons to keep in mind.
Outsourcing Your Finances Saves You Time
Without a doubt, one of the most important reasons to hire real Des Moines accountants is because of how it can free up your time so you can actually focus on what's important to you — the daily running of your business. You didn't start your own business so you can spend all day staring at accounting software, did you? Of course not! And yet, as you've grown, you've probably spent more and more time dealing with dollars then what you got into this all for. Well, with the help of outsourced accounting, you can get back to doing what's important to you.
Outsourcing Your Finances Saves You Money
This is also a no-brainer when it comes to being an important reason: your business needs money to survive, so it only makes sense to make decisions that help save your bottom line — and outsourcing your accounting services can do exactly that. Why? First, having knowledgeable professionals handle your finances means you'll be getting the most of your money by not overpaying on taxes, payroll or other necessary expenses. In addition, Des Moines accountants can analyze your spending to let you know when and how you can save money.
Outsourcing Your Finances Makes it Easier to Grow
Hiring a Des Moines accounting firm means your business is on the rise — and this means there's a good chance you're going to keep growing. Establishing a relationship with a Des Moines accounting firm now makes it easier to grow; as you grow, our team grows with you, without you having to worry about training or anything else that can get in the way of doing what you love.
So, are you ready to outsource your accounting needs yet? If so, why not contact us at CustomeOne CFO & Controllers today?