Three Accounting Trade Secrets Revealed
customonecfo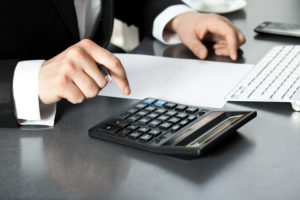 Accounting isn't exactly magic, but when you have an accountant who knows what they're doing, you can get ahead of your competition. At
CustomOne CFO & Controllers
, our goal is to make small business accounting, financial control and CFO strategy accessible to everyone. That's why we're revealing three accounting trade secrets that you need to know about. Read our tips and get the intel you need to make more money, grow your business and beat your competition. Want to find out how our Des Moines accounting firm can help you do all this and more?
Contact us now
and schedule a free financial consultation.
Three Accounting Trade Secrets Revealed
You Can't Put Off Record Keeping
The books don't balance themselves. It may be tempting to wait and do your bookkeeping at the end of the month or quarter, but it's not advantageous for your business. Are you behind on your in-house accounting? Consider outsourcing your books to a Des Moines accountant. When you outsource your accounting to an outside firm, you'll get a fresh set of eyes to check for errors in your bookkeeping. When the data is correct, your outsourced accountant develops financial reports for you. Using accurate, timely reports can help you make better decisions about your business. Some useful information you'll gain from consistent bookkeeping includes knowing how much you're spending and what profit margins you're making on certain products and services.
The Best Accountants Aren't Just Accountants
When you're hiring out for an outside accounting firm, you don't just want someone to crunch your numbers and call it a day. You want an agency that is invested in your success and financial growth. Top-tier Des Moines accounting firms offer full-service financial strategy creation and implementation. It starts with bookkeeping, accounting labor, and financial reports. Then, you get a partner to help you plan your long-term financial strategy. You want an expert in finance and business that can dive into the details of your operation, help you leverage your strengths and correct your weaknesses.
You Need an Outside Financial Controller
When you're a small business owner and operator, you end up wearing a lot of hats. You're busy managing employees, providing client services and making sure you maintain quality control. In doing all these things, it can be easy to forget about your bottom line, and you make decisions that don't align with your financial strategy. A financial controller lives by the numbers. They're not influenced by the day-to-day operations of the company, the customers or any other aspect of the business. Their only interest is providing you with financial analysis and advice you need for your business. At the end of the day, you make the decisions on how to run your business and invest your resources — and you want the expertise of your controller to help keep you profitable.
CustomOne CFO & Controllers — Des Moines CPA
We're here to demystify accounting, teach you what you need to know and help you use accounting data to improve your company. Use this knowledge to find the right Des Moines accountant for your business. Get the most out of your money with our Des Moines accounting, financial planning, and CFO services.
Contact us
today and put these trade secrets to work for you.