Things to Consider When Hiring an Accounting Firm in Des Moines, IA
customonecfo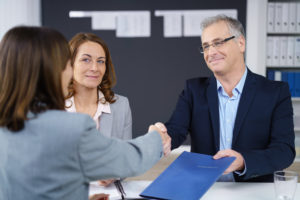 For many small business owners, handling the books and doing the numbers is just a part of everyday life — one that doesn't take up too much time. For some, however, the business has grown to the point where managing the books has become a full-time job in and of itself. If you're to that point, you might be considering getting help. After all, with employees looking to you for payroll, benefits and a long-lasting job, the last thing you want to do is make a mistake that puts everyone's finances in jeopardy!
Looking for the right Des Moines accounting firm can be difficult, however. How can you find the right firm for your company? Here are some things to consider as you start looking around:
Area of Expertise
Many accounting firms specialize in one thing or another. Whether it's taxes or payroll, it's important to look around and see exactly how a potential firm can help you. If you hire a firm that doesn't suit your needs, then you'll quickly find yourself right back where you started.
Availability
Accounting firms should be like a sales clerk at a department store: they should stay out of your way until you need them, and then they should be immediately available. You don't want to hire a firm that is constantly trying to upsell you on unwanted services, or bill you for hours that didn't need to be worked; on the other hand, when it's time to crunch the numbers you need to know your Des Moines accountants are only one call away.
Fees
If you've grown to the point where you need to hire an accounting firm, then your finances are probably in pretty good shape. That doesn't mean you want to spend all of that hard-earned cash on your accountant, right? Make sure your Des Moines CPAs are giving you a fair deal and not trying to take you to the cleaners.
Reputation
One of the best ways to find a Des Moines accounting firm that checks all of these boxes is through word of mouth. Do a little research and find out which firms have built a reputation for honest, fair, solid accounting work. We're confident that when you do, the name "CustomOne CFO & Controllers" will rise to the top. We are in Des Moines and ready to work with you to keep your finances under control and well-managed. If you're interested in a firm that will work for you, contact us today.