Getting More For Your Money: Outsourcing Your Accounting Services
customonecfo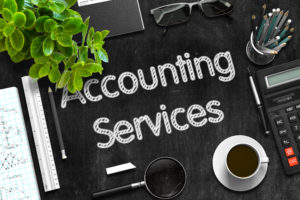 When you're growing your small business, there are many things to consider. It is an exciting time when you're thinking about hiring your own internal employees. It's important to put your money where it's going to do the most good to lead to the growth and success of your business. This is the point to evaluate the benefits of outsourcing some of your departments.
One of the best departments to outsource is your accounting department. Hiring employees is an expensive and time-consuming process. By using a Des Moines accounting service, you will be able to get the most for your money.
How Outsourcing Your Accounting Services Gets You the Most for Your Money
It saves you time to find and hire employees.
When it comes to finding talent for your business, it takes a lot of time and energy. Hiring new employees can take longer than anticipated because you need to make sure to find the right person. Even then, it can be hard to tell if someone will end up being a good fit or not. If you have to let someone go, then the process starts all over again. This is the time that you could use to find new clients and grow your business.
A professional Des Moines CPA or accountant knows what he or she is doing.
When you outsource your accounting services, you know that you're getting a professional Des Moines accountant and department to help with your needs. These people have the experience and expertise to back up decisions. They have worked with businesses like yours before and already know the best course of action. This may not be the case when you hire someone new internally.
It saves time on training.
When you hire someone new, there is a lot of training that goes into bringing someone up to speed. You will be able to save this time by working with a Des Moines accounting services company.
The onboarding process can be expensive.
Hiring someone new internally ends up being more expensive than working with an accounting services company. You need to worry about insurance, workman's compensation, time off and other expenses when hiring a new employee. You can save this money when you don't have to hire internally.
Outsourcing your accounting services is a great way to get the most for your money. You're getting the experience you need while saving on hiring costs and the time it takes to bring someone in and up to speed. Contact us today to see how we can manage your accounting services and help you grow.