Get an Accounting for Small Business Education With These Free Online Courses
customonecfo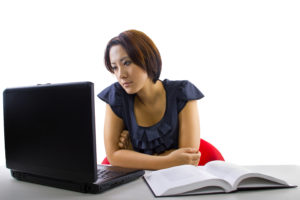 Successfully running a small business means that you have to pretend to be an expert in just about everything.  Between being a manager, marketer, digital media specialist and countless other things, a small business owner doesn't have the luxury of outsourcing or hiring help for everything that comes up. This means it's important to learn what you can when you can. And one area where this becomes especially important is in accounting. While hiring a Des Moines CPA is a solution, it's not a bad idea to educate yourself on the ins and outs of basic accounting. Thankfully, we live in a time where just about anything you want to learn about is easily accessible through the internet -- and learning how to manage your small business accounts. There are several free options out there for self-education in this area. Here are some of our favorites:
Bean Counting 101
Bean Counting 101
is a free, comprehensive course that takes you through the basics of accounting principles. The course is broken down into five easy lessons. Each lesson contains text as well as a multimedia flash-based presentation. Topics include double-entry bookkeeping, inventory, securing loans, tracking payroll and paying bills.
Excellence in Financial Management
Honestly, there's probably no free online accounting course out there that is more comprehensive in scope than the
Excellence in Financial Marketing
series. Clicking on this link will take you to a page with dozens and dozens of links, each taking you to an accounting-based page full of lessons and assessments. This online resource is chocked full of information, organized into easy-to-follow modules that actually track your progress. If you're looking for a quick and easy tutorial that just covers the basics of accounting, then this isn't the course for you. However, if you want to go in-depth into the world of accounting, this site can take you there -- for free!
The Accounting Coach
Offering another comprehensive course with a multitude of resources, the
Accounting Coach
is another great way to learn accounting free online. Each section comes with information, assessments and even fun items like crossword puzzles and word searches to help make accounting a little more enjoyable. And if you decide you want to know more, there's a "pro" option that lets you delve even deeper -- for a fee. Of course, if you don't have the time or inclination to teach yourself, you can always talk to us here at CustomOne CFO & Controllers about getting a Des Moines accountant to work for you and your small business. Please don't hesitate to contact us today.