Genius Secrets to Get Your Accounting for Small Business Into Shape
customonecfo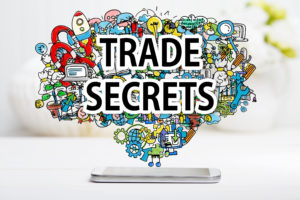 There are many facets to running a successful small business, not the least of which is the accounting. Regardless of what type of business you have,  having a strong and stable accounting system is a key component in running your business and keeping it healthy. But, being knowledgeable about your industry does not necessarily mean you have any knowledge about accounting. So, it is important to arm yourself with as much help as possible. Here are some great tips you can implement to help get you going in the right direction.
Keep Accurate Records
Keeping accurate records is essential for accounting. You must know how much money is going in and out of the business so you can know and understand the financial health of the business. You also need to know where you are spending money. You can easily track your financial records with receipts and credit card statements. But, you need to keep everything in one central location so you can review it whenever you need to.
Invoice Correctly
Many new small business owners do not know how to invoice properly. But, knowing how to do so is crucial for knowing specific information about various transactions. Invoices also prompt clients and customers to pay on time. When your invoicing system is working properly, it is easy to track clients who do not pay on time (or at all) and will help you stay organized. Working with a Des Moines CPA can help to keep you on track.
Make the Cloud Your Friend
There are many cloud-based accounting programs from which you can choose. Pick one and use it. Cloud-based accounting programs can save you a lot of time and effort, so it can free you up to focus on other aspects of running your business.
Keep Your Business and Personal Expenses Separate
Mixing you're business and personal expenses is a great way to capture the attention of the IRS. So, unless you want to invite an audit of your records, be sure to keep your records separate, especially if you are not only the owner of a small business but its only employee, too. There are many programs available to help you easily separate these expenses. You can also work with a Des Moines accountant to help you through the process. If you own a small business in the Des Moines area and would like help keeping your accounting in order, contact CustomOne CFO & Controllers today. We can help you with all your Des Moines accounting needs.