Free Tools to Assist Des Moines Region Small Business Bookkeeping
customonecfo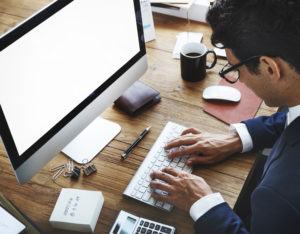 Running a small business requires dedication and commitment and significant hard work. Often, the small business owner here in the Des Moines Region wears many hats -- everything from sales to the actual creation and distribution of the product. For those small business owners who are actively involved with the bookkeeping for their business, any type of assistance is welcome. If that assistance is free, even better. To that end, Des Moines CPAs and accounting services typically recommend free online tools that can be utilized from the originating website or downloaded onto the small business computer system. Here is a sampling of some of the best free online tools to whip your small business books into optimal shape.
Free tools for managing your finances.

Sound bookkeeping practices will often make or break a small business. Everything from tracking your business expenses and employee payroll, to invoicing and accounts payable functions. Just establishing the process to accept credit cards from your customers can be complex. Fortunately, there are many free tools available to Des Moines Region small businesses to assist you. Be sure and try these proven winners. Paypal, Expensify, ZenPayroll, and TSheets.
Free tools for procuring financing. Operational finances can be one of the most critical considerations for any business owner. There are business loans to procure, and there may even come a time when you may wish to find a large investor to take you to the next level. Regardless, at some point, you're probably going to need to raise capital. The good news is there are some great free tools online to help you. Check out Fundera, Kickstarter, and StreetShares.
Free tools for creating financial documents. Let's say you wish to sign a customer to a long-term, lucrative contract and you just can't afford the price of a business attorney to draft this document. What to do? Docracy is an excellent tool for producing documents that affect your business finances. Whether it be a service agreement or a sales contract this free tool gives you access to many types of documents typically drawn up by an attorney. It is advisable that as soon as you can afford it, you have an attorney review any agreements and contracts you execute utilizing this tool just to be safe.
This is just a small representation of the free tools available for small business owners. Here in the Des Moines Region, the CPAs and accountants at
CustomOne CFO & Controllers
will not only set you up with a personalized toolbox of helpful business tools, they'll also guide you during those times when you need expert and professional business advice and assistance with your finances and bookkeeping. To learn more about how they can make a difference in your business finances,
contact
them today for a free consultation.