Free to You: Des Moines CPAs Share Four Secrets to Success for Small Businesses
customonecfo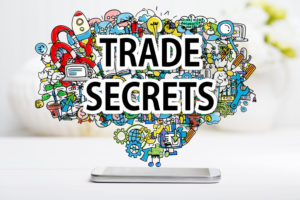 Des Moines CPAs not only assist in many beneficial ways with the small businesses here in the Des Moines Region, they also are more than willing to share some of the secrets to success they've learned through their years of experience in guiding small business owners to be the best they can be. Here are four valuable secrets they have to share with you.
1. Financial Discipline
This is the number one secret to success Des Moines CPAs wish to impart to small business owners with whom they consult. Financial discipline occurs when business owners exhibit discipline over the management of their personal finances as well as their business cash flow. The reason is obvious in that the two are closely woven together with many small businesses. Des Moines CPAs want you, the small business owner, to make sure you keep a disciplined separation between your personal and business finances.
2. Personal Integrity
No matter what else you do with your small business, Des Moines CPAs want you to know that your personal integrity should be nurtured and guarded fiercely. Don't be that person that your customers dread having to deal with. Be honest, forthright, transparent and authentic. There's, perhaps, no better way to grow your business through a steady stream of return customers then to always conduct yourself in an impeachable manner.
3. Focus on Efforts That Produce Results
Des Moines CPAs will tell you that, in most instances, your business will prosper when you focus on the customers and efforts that produce the biggest results for you. They want you to be aware of the 80-20 rule, which says that, in most cases, 80-percent of your sales volume for your good or services are generated from only 20-percent of your customer base. When you focus the majority of your efforts on this 20 percent, it is more apt to help you in growing your business base. One word of caution here: Always remember that to lose a sizable portion of this 20 percent means you are losing a sizable portion of your overall business. In other words, make sure and cultivate the 80 percent so that they may, eventually, become part of your primary customer base.
4. Make it Real
Are you creating something of concrete value with your small business? Des Moines CPAs would tell you that creating something of real value with your business is one of the surest indicators for success. Many entrepreneurs have started out small in their business endeavors, but because they created something of real value for their customer base they went on to a level of success they may have never imagined. How can you realize the benefits that come with putting these secrets to small business success to practice in your small business? A good place to start is in arranging for a free consultation with CustomOne CFO & Controllers. There you'll have access to more detailed discussion on these secrets to success with Des Moines CPAs who have been sharing them with small businesses for over 15 years. Contact them today.