Free Monthly Guide on Preparing Small Businesses for Year End (According to Des Moines Accountants)
customonecfo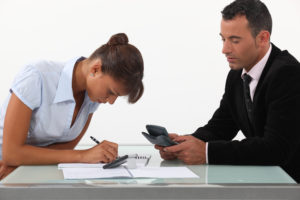 When it comes to the end of the year, there's a lot of work for small business owners to do. For someone just starting out, or for someone whose business is starting to expand, this can be a complicated time of the year – and, unfortunately, a time of the year when small mistakes now could come back to impact your bottom line later on.  For these reasons, Des Moines CPAs have prepared this handy guide to let you know what needs to get done at this time of year. By following the advice of these Des Moines accountants you can avoid costly mistakes and get your small business positioned for the next year.
Get Your Books in Order
This is probably the most obvious step here, but also the most difficult. Depending on the type of business you own, this could mean different things. Are you a business that moves product? If so, this step involves crucial elements like taking inventory. Are your sales? Do you have travel expenses? Do you work from home? All of these questions determine what sort of things go into getting your books "in order." However, in general, it's important to make sure that all of your receipts and expenses have been taken care of, all outgoing money is accounted for, and that everything is documented and entered for tax time. Because this is such a difficult and important step, getting the help of a Des Moines accountant for this step makes sense.
Examine Your Business Finances
For your finances, this means looking at your balance sheet to see exactly where you stand when it comes to money. Are you in a healthy area, or are you bleeding money with no hope of recovery? Be honest with yourself.
Calculate Your Taxes
For taxes, it's necessary to take a look at what you're paying and what you owe to determine if you're paying enough, too much or not enough. You might think that paying less is good (more money in your bottom line, right?) but, as you know, the government is greedy when it comes to taxes, and putting yourself in that position where you end up owing taxes is never a smart idea. Having a qualified Des Moines accounting firm in your corner on this one can be a real help.
Revisit Your Goals and Set New Ones
At the end of the last year, you should have set some goals for your business. Now is the time to revisit those goals and make sure you are where you want to be. If not, try and determine what happened, and how you're going to right the ship before things get out of hand.If you're where you want to be – great! Now, what's next? As you are going through this process, you might find yourself with questions. If so, please don't hesitate to contact us here at CustomOne CFO & Controllers. Our experienced Des Moines accountants are ready to help you.