Five Crucial Keys to Finding the Right CPA Firm for Your Business
customonecfo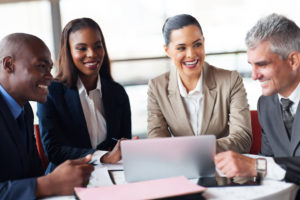 One of the most important decisions a small or medium sized business here in the Greater Des Moines Region may ever have to make is choosing a CPA firm. When a business achieves a level of success that takes it to a point where future growth may depend upon sound financial advice, it is time to begin the process of choosing a reputable Des Moines CPA firm. In order to make a choice that is right for the business and business owner(s), there are five keys for locating a Des Moines CPA firm that can help in narrowing down the decision.
Key #1: Establishing Trust With a CPA Firm
If the business owner does not believe he or she can trust a CPA, there's no point in going any further. The business owner is opening financial books and trade practices exclusively and thoroughly to a Des Moines CPA firm, so it's understandable that trust is paramount. If there is no prior experience in working with the firm, much can be revealed via
testimonials
and first-hand experience from existing customers. Ask for references and then check them out. This combined with an in-depth consultation should be sufficient for the business owner to know if they can trust the CPA.
Key # 2: Finding a CPA Firm With Applicable Industry Expertise
If the business owner manufactures specialized products that depend on advanced technological knowledge, does the Des Moines CPA possess the necessary experience in working with clients in similar enterprises? The business owner needs to be selective in terms of the CPA firm's experience in their field. A good Des Moines CPA firm will have an assortment of experience and expertise among their CPAs.
Key #3: Does the CPA Firm Offer Adequate Backup in Industry Expertise
If the business owner finds a CPA who seems a perfect fit for their business, is there an equivalent backup within the firm? This is important because the business owner, having made a choice, wants to know that if anything were to happen to that choice, there are others within the firm that can step in and maintain continuity.
Key #4: What Level of Accessibility to the CPA Does the Firm Offer?
No matter how good a fit a CPA is for a business, if there is difficulty in maintaining an acceptable degree of access to them, the business owner is not going to remain satisfied. Asking this question up front is crucial to a successful relationship.
Key #5: Establishing a Personal Relationship
A business owner who doesn't like his or her's CPA on a personal level is more likely to, eventually, seek a change. Therefore, screening Des Moines CPA firms to find someone who is not only competent but likable, is more important than it might seem on the surface. Good communication skills on the part of the CPA go a long way in ensuring compatibility. If you're a business owner looking for a Des Moines CPA firm,
CustomOne CFO & Controllers
has a long-held reputation for meeting and exceeding each of these five keys. Since 2004 they have been providing Greater Des Moines Region businesses with highly experienced and qualified CPAs.
Contact
them to arrange a free consultation today.
How to boost your business