Des Moines Accountants Answer Small Business Bookkeeping Questions
customonecfo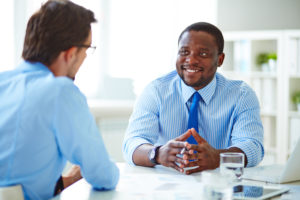 Here at
CustomOne CFO & Controllers
, we receive many questions about all topics related to accounting methods and practices from small business owners throughout the Greater Des Moines Region. While all businesses are unique in their own right, some common questions tend to pertain to most small businesses. Here are a selected sampling of the questions we receive answered by our Des Moines accountants.
How often should I update my business records? Weekly? Monthly? What's best?
Our experience dictates the best answer is to go no longer than a week before updating your business records. The reasons are many, including avoiding possible mistakes and minimizing errors, but the best reason is it provides you with a weekly snapshot of where you stand, financially, and what you need to do to maintain positive cash flow.
How critical is it for me to use accounting software?
While it's certainly not imperative, in today's digital age it can be a decided advantage that will help ensure your records are accurate and enable you to access financial data to help you grow your business. Remember that by entering your data into an accounting software package, you are enabling a flow of your data into multiple accounting functions that give you a better handle on your finances.
How many years of federal business tax returns do I need to keep?
The IRS recommends you maintain your federal tax records for no less than seven years of continuous business operations. We concur.
At what point should I consider hiring a full-time accountant to keep my books?
If you, like many small business owners, wear multiple hats, including doing your own books, the sooner you can bring someone onboard to fulfill this role, the better. The reason is simple. The less time you're spending on bookkeeping, the more time you'll have to grow your business.
What advantages are there for contracting an accounting services company to handle my books?
There comes a time in the life of most small businesses when you, as the owner, begins to weigh the costs of maintaining your own accounting department, even if it's just one person. Of course, the greater number of personnel, the sooner this question needs to be answered. An accounting service is going to be able to provide you with a system that takes care of every aspect of your business bookkeeping, from payroll to inventory and everything in between. In most instances, by the time you total the cost of in-house personnel, payroll taxes, benefits, and training—not to mention a computer network of hardware and software, a Des Moines accounting service just may seem the better option. There are probably many more questions our Des Moines accountants can answer for you. Just
contact
us here at CustomOne CFO & Controllers for a free consultation about the many ways we can lighten your accounting load so you can focus your time and energy on growing your business.