Our Top Three Small Business Accounting Services and Why Our Clients Love Them
customonecfo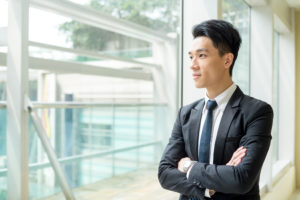 You know an accountant can help with your small business growth and day-to-day operations, but maybe you're not sure what they will actually do. Today, we'll talk about how our Des Moines accounting firm can benefit your company right now. Keep reading for a look at
CustomOne CFO & Controllers
and our top three small business accounting services. See
why local business owners choose us
as their Des Moines accountant, CFO, and Financial Controller.
Three Small Business Accounting Services Our Clients Love (and You Need Today)
Financial Controllers & Chief Financial Officers (CFOs)
Our financial controllers manage your immediate accounting duties, like settling your accounts receivable, servicing your accounts payable, and keeping your books organized and balanced. Your regular accounting and bookkeeping operations are handled by a professional Des Moines CPA. But we're not just balancing your books. Using your financial information, we forecast your business needs.
CustomOne CFO & Controllers
develops budgets to guide to your business. We look at the numbers and help you strategize your company's sustainable and profitable growth.
"CustomOne put together the right team...
and today we are making more strategic decisions
and we have reduced our costs." — Lance Farrell,
Farrell's eXtreme Bodyshaping, Inc.
Financial Reports & IRS Tax Filing 
When you hire a Des Moine accounting firm like us, your business financial needs are serviced regularly. Your books are balanced, your records are kept in compliance with taxes and you have valuable financial reports at your disposal. Our financial reporting services tell you the specific financial status of your business. We categorize your sales, expenses and other key financial metrics to represent a total picture of your small business finances. Professional financial reports by
CustomOne CFO & Controllers
allow you to make informed, high-level business decisions. These reports will also save you time and money with taxes. Everyone needs an accountant in April. As a small business owner, you can't afford to neglect your bookkeeping. The last thing you need is an audit. Hire a Des Moines account to stay ahead of the game and always be prepared for tax season.
"We have been very impressed with the sophistication
 of the reporting provided by CustomOne...
The flexibility of the staff and their wide range of services
has been an excellent fit" — Lyn Lyon,
A.F. Johnson Millworks
Financial Services Customized to Fit Your Company
Every business is different and not two sets of books are ever the same. That's why
Des Moines CPA - CustomOne CFO & Controllers
creates customized financial planning for each client. Our Des Moines accounting and controller services are designed to best bolster your company's profitability and growth. We work with small and medium sized businesses across all industries. No project size is too large or small. Our financial services scope can be just accounting, or we can provide a full-time or part-time CFO to help build your financial future. There is no limit to the custom financial services
CustomOne CFO & Controllers
can bring your Des Moines business.
Contact us
today and learn more about all our services.