Accounting for Small Business Boosts Your Home Business Profits Today and Every Day
customonecfo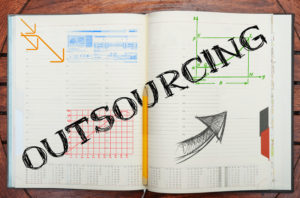 When you have the drive to become an entrepreneur and start your own business, many people start out of their homes. It can be an intimidating process to organize and get everything in order for things to run smoothly. When going into business for yourself, you need to organize everything, including your accounting records and your books.
If you're just starting out and running your business from home, you won't be looking to hire employees right away and people in accounting won't be the first if you do decide to hire people later on. This is an area that you will want to look into outsourcing your accounting services.
How a Des Moines Accounting Service Boosts Your Home Business:
You will be organized from the beginning.
When you start your own business from home, it can be hard to keep all of your money and financial records organized. By working with a Des Moines accountant or Des Moines CPA, it will force you to be more diligent about your records. You will develop great bookkeeping habits, which are essential to the success of your business.
You will save money.
Because you won't be hiring an accounting department for your business, you will save money by outsourcing your accounting duties. You will be able to get all of the services that you need in one place in order to help build your home business and scale it how you want.
They are professionals and can help you streamline your costs.
When you work with a Des Moines accounting firm, you will get the expertise you need in order to streamline your costs. By focusing on how to get your costs down and knowing what deductions you'll be able to take, you will be able to have more success with your business. You may not know what you can claim on your taxes when you start a new business and a professional can help you with this as well.
You will be able to build your business.
The ultimate benefit of outsourcing your accounting for your home business is that you will be able to save time and have more time to focus on building your business. With everything in order and not having to worry about your financials as much, you will be able to focus on what matters and how to scale your business.
Contact us today at CustomOne CFO & Controllers and find out how we can help you today with your home business!