Accounting for Small Business 101: Four Basic Accounts Every Small Business Should Have
customonecfo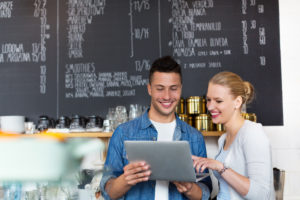 What accounts are the most important for your small business? Check out this article for four basic accounts that every small business needs to have. If you need a Des Moines accountant, reach out to
CustomOne CFO & Controllers
. We specialize in accounting for small businesses in Des Moines, Iowa.
Four Basic Accounts Every Small Business Should Have
Employee Payroll
If you're paying anyone other than yourself, you'll need a
payroll system
in place. Know your labor costs, cost of training a new employee and how much you need to make to pay everyone. Will you take taxes out on behalf of your employee? Or will they be hired as an independent contractor? The accounting methods for either type of employee are quite different.
Expenses
You need to track every dollar and cent you spend on your small business. This gives you a real-time, actual number for the cost of doing business. It lets you know how much money you need to generate to turn a profit, break even or stay in business. Establish an accounting system that keeps track of expenses as they come in. For tax purposes, you'll want to organize your expenses into several categories. Some of these
business expense categories
include:
Meals / Entertainment
Out-of-Town Travel
Vehicle Expenses
Home Office Supplies
Gifts for Clients
Marketing / Advertising Budget & ROI
All small business needed to advertise, but you shouldn't buy a single Ad without a thorough plan. Know exactly how much you have to spend on marketing and advertising. Track the analytics for your paid media, so you know where your money performs and where it falls flat. Accounting during marketing will tell you how much you need to spend before you get a new customer (aka "cost of acquisition.") Proper accounting for your advertising and marketing will tell you if you're getting a good return-on-investment (ROI.)
Actual Operating Budget with Lean Planning
Lean Planning
refers to modifying your budget on an ongoing basis so expenses stay lean. You've made an operating budget from your assumed expenses and profit projections. However, there are real-life factors you won't see coming, and they will mess with your plans. For instance, can your business survive if your clients are late to pay their invoices? If you learn your clients tend to pay about a week past due, you need to adapt your outgoing expenses, to make sure you still have cash flow on this extended timeline.
CustomOne CFO & Controllers - Des Moines CPA
You can handle your own payroll, expense reports, and budgeting, or you can hire a professional to help manage your small business accounting. Get help with your Des Moines accounting so you can focus on your customers and expand your business. Contact
CustomOne CFO & Controllers
, the small business accounting experts in Des Moines, Iowa. https://customonecfo.com/save-your-key-small-business-documents/