Six Tips From Des Moines Accounting Services to Keep Your Small Business on Track
customonecfo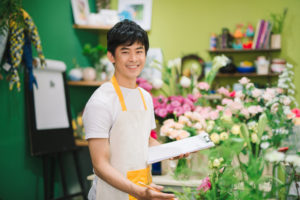 6 Tips From Accountants in Des Moines 
CPAs and accountants from top Des Moines accounting services possess a wealth of knowledge for owners to help them keep their small businesses on track. If you're a small business owner here in the Greater Des Moines Region, you'll want to read through these six tried and true tips.
Track Financial Data Monthly
The best way to gain an appreciation for the rate of your overall business growth or loss is by closely evaluating your month-over-month numbers. This doesn't mean you shouldn't evaluate your financial data quarterly and annually, but that you make the monthly track your primary focus.
Be Organized With Your Bookkeeping
This is not something to procrastinate with or wait until the last few days of the month to scramble around to enter your monthly numbers. Make a point to work on your books, if not daily, then no less than once a week.
Reconcile Your Bank Statements and Resolve Errors Immediately
You'll want to make sure that the numbers from your books match your reconciled bank statements. If there is any discrepancy, whatsoever, resolve it immediately. The longer an error remains unresolved the harder it may be to uncover at a later date.
Don't Mix Your Personal Expenses With Your Business Expenses
It is not uncommon for some business owners to treat their business checkbook as it's their personal checking account. Don't make this mistake. Pay yourself a salary or hourly wage from the business and treat your personal financial transactions separate and apart from your business transactions.
Transition to Cloud-Based Accounting Software as Soon as Practicable
In today's world of mobile devices being able to access things like order forms and purchase requests, cloud-based accounting is almost imperative. A cloud-based accounting setup for your small business will move you from static to real-time accounting.
Make Sure You Plan for Big Expenses Like Taxes
One of the biggest mistakes a small business can make is in not deducting and withholding payroll taxes for themselves and their employees, and then not keeping that money separate and apart from their operating expenses. The safest way to handle this is to make quarterly payments to federal and state agencies on withheld payroll expenses. There are many more tips a Des Moines accounting service can share with you. These are just a few primary ones. The important thing to take from this is that there may come a time when you'll need more tips and advice, and the good thing is, working with a professional Des Moines accounting service is as simple as reaching out to one. Here in the Greater Des Moines Region,
CustomOne CFO & Controllers
is recognized as the premier accounting services company. For 15 years they have been assisting small businesses with valuable advice, and in relieving small business owners of all, or part, of their bookkeeping duties, resulting in more time for the owner to focus on growing their business. CustomOne CFO & Controllers is available for a free and informative consultation by
contacting
them today.