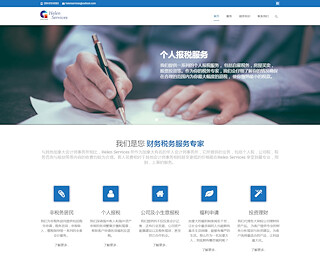 What is RRSP
Registered Retirement Saving Plan, RRSP is a special type of investment account which is registered with the federal government that use to help Canadian save for retirement. RRSP is one of the best ways to ensure your future financial security, also provide current tax advantages.
Why open an RRSP account
Tax Advantages:
Tax-Deductible Contributions: by contributing to an RRSP account, you reduce your taxable income by the amount of the RRSP deposit. Which is mean you will reduce your current tax rate and you may receive a tax refund when file income tax (T1) with Canada Revenue Agency (CRA).
Tax- Sheltered Earnings / Tax Saving: The money you make on your RRSP investment account is not taxed as long as it stays in the plan. In other words, any profits made on investments within an RRSP are not immediately taxable to your as income until the funds are withdrawn. Since many people will have a lower tax rate in retirement, this strategy can result in your paying significantly less tax overall.
Tax Deferral: The amount you deposit and the profit your made in the RRSP account are tax deferral. Which can make you a high profit and lower marginal tax rate in retainment.
Income Splitting: When you retire, your RRSP can be transfer to an Registered Retirement Income Fund (RRIF). This is a retirement income vehicle that is designed to provide you with regular income payments from your savings. If one spouse has a higher income during retirement, up to 50% of the RRIF income can be allocated to the lower income spouse. Using this strategy can help you to achieve thousand of dollars in tax saving
Other Benefits:
Home Buyer's Plan (HBP): The HBP allows a first-time buyer to take a tax-free withdrawal from their RRSP
Lifelong Learning Plan (LLP): The LLP allows for a tax-free withdrawal from an RRSP to finance on education for yourself or your spouse or common-law partner
When to open an RRSP account
Many Canadian are not open their RRSP account because of the not a right time to save for retirement feeling, or assume the government sponsored retirement income programs (CPP, OAS, GIS) will help them to achieve the retirement lifestyle that they want. However, the government retirement income programs do not support the level of income that most Canadians strive for. As a result, many people are postponing their retirement time. Thus, let's open an RRSP account today. It is time to invest in your future. Enjoy the tax benefits today and build yourself a more financially secure retirement for tomorrow.
How long your RRSP can stay open
Your must close your RRSP account in the year your turn 71. You can withdrawal your RRP saving in cash, covert it to RRIF, or by annuity.
When to deposit in to RRSP account
Your can deposit at any age as long as your have earned income and file a tax return.
How much you can contribute to RRSP account
18% of earned income up to a maximum of annually by Canada Revenue Agency (CRA). The maximum contribution amount for year 2018 is $26,230.
Plus any unused contribution room from previous years
Income Tax Benefits
Helen Services
647-929-8827
398 Ferrier Street, Markham, ON L3R2Z5
View Larger Map