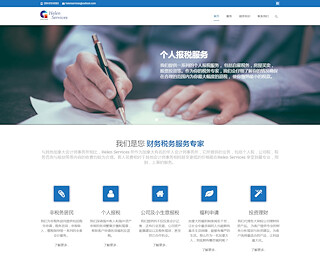 While we all have to pay taxes, there are various deductions and tax credits available to help us maximize our tax refund – many that Canadians are unaware of!
In order to help you find ways to maximize your tax refund this year, we have put together a list of uncommonly known deductions and tax credits that you may be eligible to claim:
1) File as a Family
Spouses can claim several non-refundable tax credits on either return (medical expenses, donations, political contributions) and can transfer non-refundable tax credits to one another (the age amount, pension income amount, disability amount, child amount and tuition, education and textbook amounts). As well, an election can be made to split eligible pension income or transfer certain amounts from a child. You'll also need to work with family net income to get the most from refundable tax credits. In short, the family that files together, usually wins with bigger combined refunds and/or lower overall tax bills.
2) Optimize pension income splitting
If you received a pension from your company plan or received periodic withdrawals from your RRSP or RRIF this year, you may elect to transfer up to 50 per cent of your pension benefits to your spouse to take advantage of pension income splitting at any age; if periodic income comes from RRSPs, RRIFs or other annuities, you'll have to wait to age 65 to income split.
3) RRSP
Contribute each year to your RRSP. RRSP contributions are tax deductible, and any income and gains earned inside a RRSP are not taxable.  This allows for tax savings upon filing your personal tax return, and tax-free growth of your retirement savings.  Follow this strategy and watch your RRSP portfolio grow overtime.
4) Student Deductions
Many students don't realize that they can claim the interest paid on their student loan! Don't worry if you weren't aware of this until now, because you can still claim any interest you paid in 2018 or the previous 5 years. Either you can claim this on your personal tax claim, or someone related to you can claim it – like your parents.
5) Moving Expense Deductions
If you had to move for a new job or to take courses as a full-time student, then you may be eligible to deduct your moving expenses from your tax claim! In order to qualify for this deduction, your move must have been at least 40 kilometres closer to your new job or school. If you meet these requirements, you'll need the receipts from your move!
6) Child Care Expense Deductions
If you pay for child care expenses so that you can go to work or school, you are able to claim those expenses on your tax return. Claiming child care expenses may reduce the amount of tax you have to pay.
Canadian taxpayers can claim up to $8,000 per child for children under the age of 7 years at the end of the year
$5,000 per child for children aged 7 to 16 years.
7) File On Time
You may think that this is a given but it's incredible how many people submit their tax returns late, incurring additional charges. Your return needs to be filed on or before April 30th, 2019.
The late penalty is 5% of your 2018 balance owing, plus 1% of your balance owing for each full month your return is late (maximum of 12 months).
Also file tax return on time will ensures your benefit and credit payments, like GIS(Guaranteed Income Supplement), GST/HST Credit, Canada Child benefit and some other related provincial and territorial programs are not delayed or stopped
Get More Tax Refund
Helen Services
647-929-8827
398 Ferrier Street
Markham
ON
L3R2Z5
View Larger Map